Welcome to my homepage!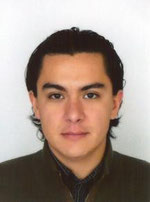 Emilio López Escobar
BSc, MSc, PhD
Part-Time Lecturer
Department of Statistics,
ITAM
,
Rio Hondo #1, Tizapan San Angel, 01080.
Distrito Federal, Mexico.

Visita sobremuestreo.mx un espacio dedicado al muestreo donde se discuten dudas, o aplicaciones relacionadas con la práctica del muestreo. En la sección "Blog" (parte superior derecha) encontrarás las últimas entradas que se han efectuado.
Tus preguntas y opiniones son muy importantes. Estas hacen que se aborden temas relevantes.